We are launching a crowdfunding training program!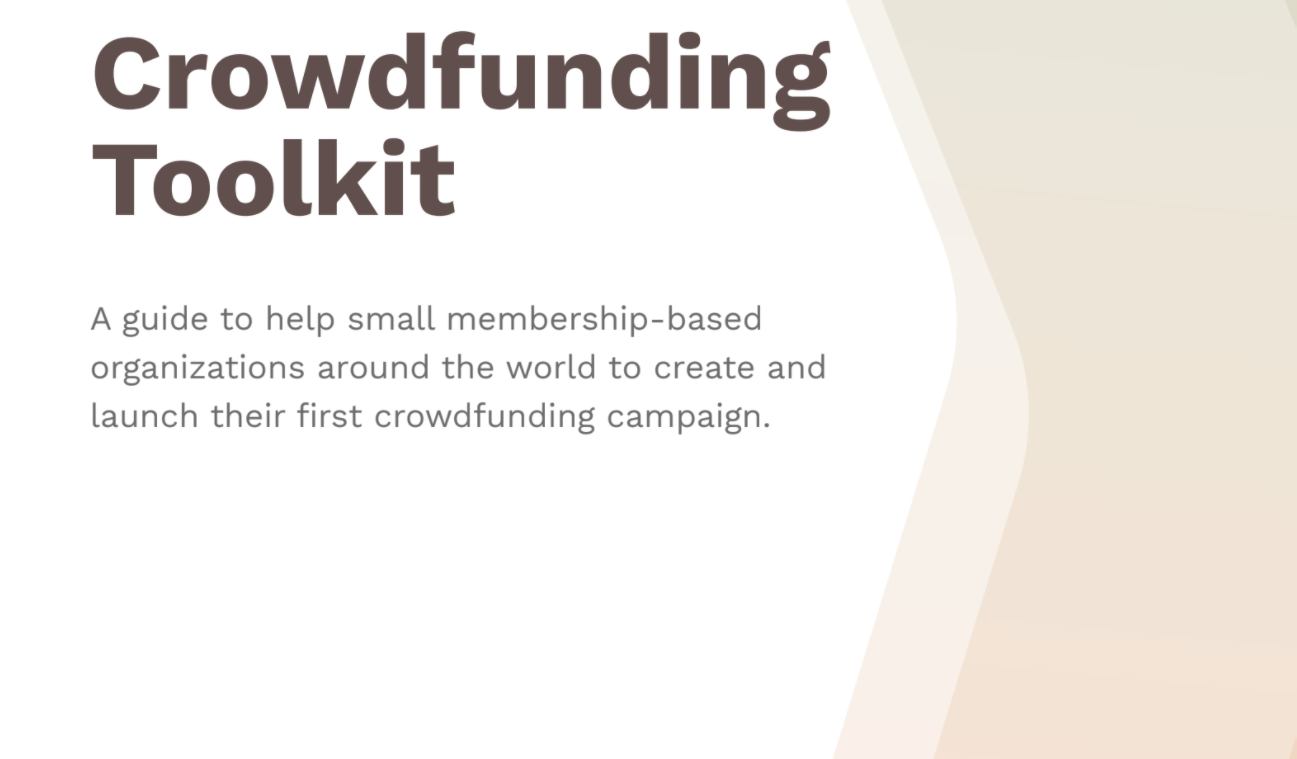 The popularity of crowdfunding is growing, but many informal economy workers' organizations have yet to seize upon this tool for fundraising. Now, street vendors' organizations affiliated to StreetNet have a chance to develop their crowdfunding skills.
StreetNet is launching a crowdfunding training program exclusively for its affiliates. This program will give organizations of informal traders the opportunity to learn about crowdfunding and implement their own campaign, so they can become more resilient and financially sustainable!
Why crowdfunding? Examples from Brazil and New York City
The pandemic had a disastrous impact on the livelihoods of street vendors and other informal traders, many of whom were not included in relief packages in their own countries due to a lack of recognition of this category of workers. Street vendors who could not work were facing poverty and hunger and were not granted any protection.
That is why some organizations decided to invest in campaigns that would increase solidarity for street vendors and allow them to help their members. The United Movement of Street Vendors (MUCA), which is part of UNICAB, StreetNet affiliate in Brazil, started the campaign "Vaquinha dos Camelôs", (Street vendor crowdfunding) and managed to raise more than $5,000 and provide basic emergency kits to their members. Through social media, WhatsApp and grassroots organizing, they managed to rally their supporters and make a real difference in the lives of hawkers and street vendors in Rio de Janeiro. As Guilherme Franco, who led the campaign, explains:
"The crucial thing is not just donating but encouraging others to join in too. The work is not solo – it's networking work. We gave the communication materials to the vendors so they could ask for donations themselves. Like "I need your help. Go here to send your support because they are helping everyone." The right words are mobilizing. The movement was already there, we just needed to mobilize people."
In New York City, the Urban Justice Center in partnership with Street Vendor Project, another StreetNet affiliate, also led a very successful crowdfunding campaign – the Street Vendor COVID-19 Emergency Fund. By now, they have raised more than $165,000 which allowed them to provide $300 relief payments directly to many of their members. The campaign was launched more than one year ago, on March 25, 2020, and it is still going strong. For them, storytelling was the key to attracting donors and keeping the momentum. According to Mohamed Attia:
"Sharing stories, families, pictures helped us to engage people with the campaign and make it feel real. That Maria, a single mother, went out to work for ten hours and made only seven dollars in sales. People won't believe it – and that's crucial for getting attention."
Examples such as those of MUCA and the Street Vendor Project persuaded StreetNet to invest in crowdfunding capacity-building, so other organizations could replicate this success story.
According to Maíra Vannuchi, our Americas organizer and currently assisting on the development of StreetNet education strategy, "We understand that crowdfunding is a tool for strengthening and building capacity for our organizations, as it is a major trend in fundraising worldwide and possible to be conducted by organizations for emergency situations". She adds, "We chose to develop this course to make our members able to use this resource whenever necessary. In addition to offering financial support capacity and autonomy, it is also a valuable asset in the development of organizations' communication and impact on public opinion on the contribution of street vendors to the cities and to the economy of the countries and, at the same time, awareness of the precariousness and vulnerability to which they are exposed."
The pilot-course
Since June 2020, StreetNet has been developing a pilot crowdfunding capacity-building course for selected affiliates delivered by Marco Kuntze of Relishing Digital, consultant hired by WIEGO to support StreetNet with this project. For Marco, the course can be an extremely useful tool for organizations of informal economy workers, stating "Crowdfunding is an excellent way for informal economy workers' organizations to raise money from many people for specific projects while raising awareness of the fantastic work they are doing."
The crowdfunding capacity-building pilot course was composed of six sessions, each focusing on a specific stage of preparing and implementing a campaign:
Understanding what crowdfunding is and how will it benefit you
Planning your campaign and setting your goals
Selecting the right crowdfunding platform to use
Telling your story, creating your page, getting your first donations and sharing your page
Keeping your supporters engaged throughout your campaign, tracking your goal and updating your plans
Closing your campaign, thanking your supporters, putting your project into action and staying connected with supporters
The affiliates that participated in the pilot course were the Syndicat des Travailleurs Indépendants de l'Économie Informelle (SYTRIECI), from Rwanda; the Union of Informal Workers Associations (UNIWA) from Ghana; and Labour at Informal Economy from Bangladesh. Each of them had access to mentorship by Marco Kuntze and by a staff member of StreetNet. "It's wonderful seeing the passion of the people working on the StreetNet crowdfunding projects, their willingness to try out something new and their desire to learn new many new skills", says Marco.
The participants shared with us the main challenges and lessons learned of their experience. For Jeannete surname, of SYTRIECI, learning about the importance of mobilization and storytelling was key; for Deborah surname, of UNIWA, networking and having the support of larger workers' organization was the game-changer for their campaign; and for Repon surname, of LIE, the crowdfunding course was beneficial for skills development of their team and will remain a long-term goal.
All of the participants described the pilot-course as an important and useful resource and are committed to developing their crowdfunding skills.
Crowdfunding toolkit: an essential tool designed for informal economy workers
The experiences of the affiliates who participated in the pilot-course was the inspiration for the Crowdfunding Toolkit, commissioned by WIEGO in collaboration with StreetNet International, and written and produced by Relishing Digital.
This resource provides step-by-step instructions about how to launch a crowdfunding campaign and it offers helpful examples from case studies, as well as useful templates to plan and implement campaigns.
The crowdfunding training program that StreetNet is now launching will follow this Crowdfunding Toolkit closely, and pair it with lessons and mentoring sessions.
So far, StreetNet's crowdfunding journey has been a rich learning experience. We hope more affiliates seize this opportunity to diversity their funding sources and mobilize more supporters to stand alongside them to defend the rights of street vendors!
If you are a StreetNet affiliate and want to join the crowdfunding training program, please contact your regional organizer!
Type of article

Categories
Tags