Si eres periodista o reportero, aquí puedes encontrar toda la información sobre StreetNet para incluir en tu artículo, podcast o video. Parte de nuestra misión es concientizar a través de los medios de comunicación sobre la economía informal, el papel de los vendedores ambulantes y su contribución al movimiento laboral.
Póngase en contacto con nosotros si usted:
Quiere incluir la perspectiva de StreetNet en su trabajo de medios y necesita información de antecedentes
Está buscando historias sobre el movimiento laboral mundial, la economía informal, las actividades y luchas de los vendedores ambulantes
Necesita consejos o contactos para su historia
Quiere mejorar su conocimiento de la economía informal o está interesado en cómo cubrir historias sobre vendedores ambulantes utilizando un lenguaje libre de estigma.
Materiales
Press-kit-3Download
Comunicados de prensa
Aquí puede encontrar todos los comunicados de prensa relacionados con eventos e iniciativas que involucran a StreetNet.
StreetNet celebra su 20º aniversario
Press release – Regional meeting of AmericasDownload
Press release – Regional meeting of South & Eastern AfricaDownload

Infografias
Estructura organizacional de StreetNet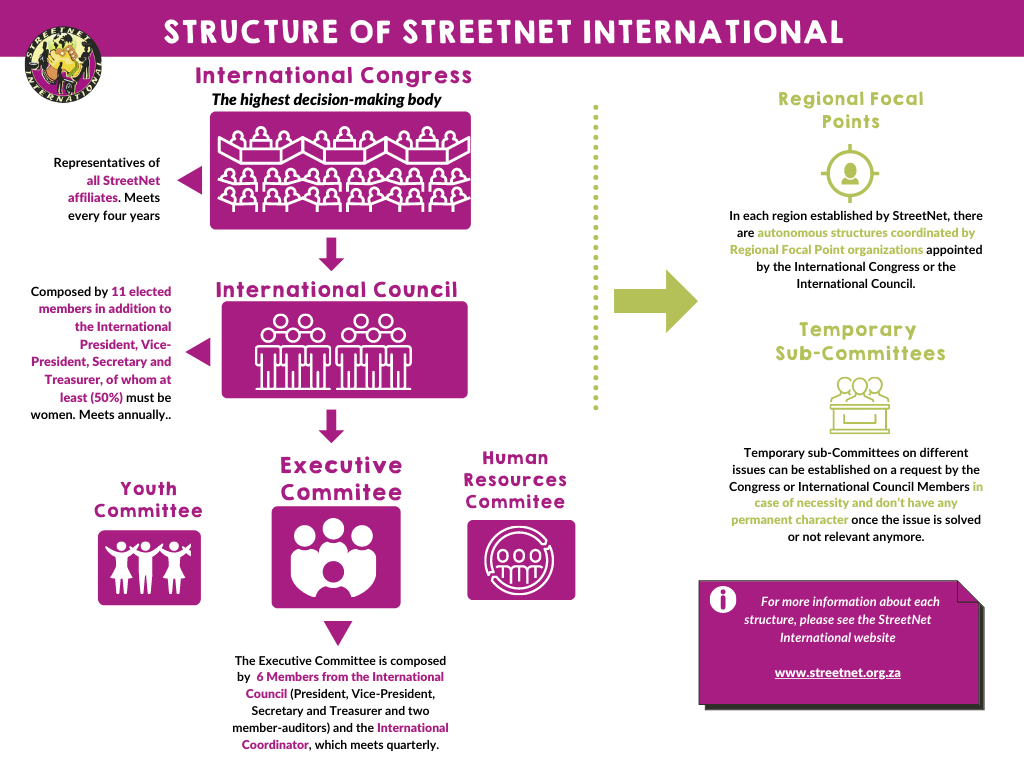 Menciones de Prensa
hələ də həllini tapmayan problemlər, November 2022.
STREETNETINTERNATIONAL – 20 ЛЕТ!, ВЫШКА–94, November 2022.
В Азербайджане намерены развивать уличную и рыночную торговлю, Mir Azerbaycan, November 2022.
Secteur informel : La FAINATRASIT commémore les 20 ans de Streetnet International sous le signe de la protection sociale, Le Tabloid, November 2022.
RS estará representado em encontro continental de ambulantes, camelôs e feirantes, Brasil de Fato, May 2022
«There is no women movement without informal economy workers», by Angelique Katani Kipulu, Equal Times, March 2022
«Street vendors are essential workers: where are our rights?», by Lorraine Sibanda, Euronews, December 2021
More than 2 billion workers make up the informal economy, The Guardian, Novmber 2021
Lay-offs contribute to informal sector growth, The Namibian, February 2022
Developing world economies hit hard by Coronavirus, BBC News, April 2020
Europe undocumented migrants eat once a day to survive the pandemic, Trtworld, May 2020
Workers' right in informal economies, Open Democracy, October 2019
Jo'burg «clean sweep» is a dirty affair, Mail & Guardian, October 2013
StreetNet protest over «clean up» of vendors, The Zimbabwean, October 2017
Meet the Women Leading the Global Fight for Workers' Rights in the Informal Economy, Time, November 2021
Battered by crises, working women in developing countries demand inclusion, CGTN, November 2021
Galerìa
Visite nuestra galería de imágenes en Flickr, donde podrá explorar imágenes asombrosas de vendedores ambulantes de todo el mundo.
¡Vea algunos ejemplos aquí!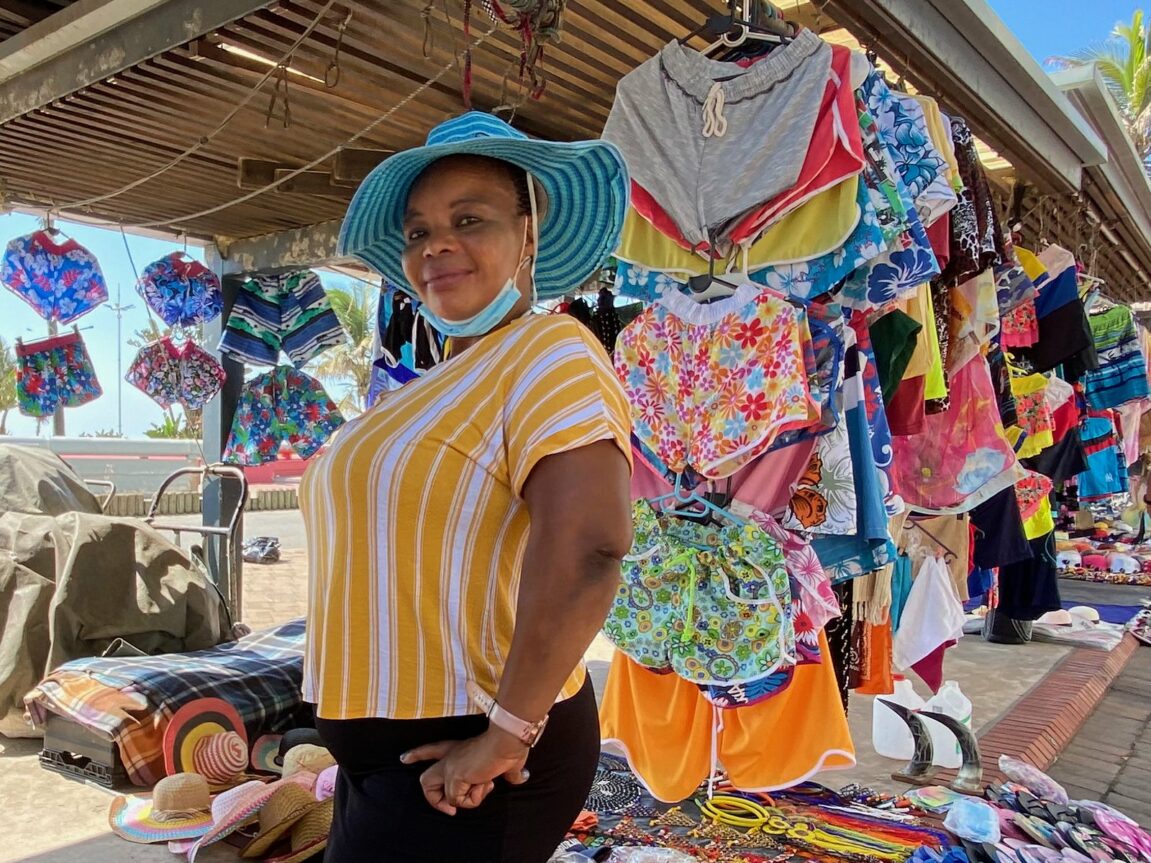 Mercado callejero africano frente a la playa de Durban, Sudáfrica. Foto de Bobby Marie.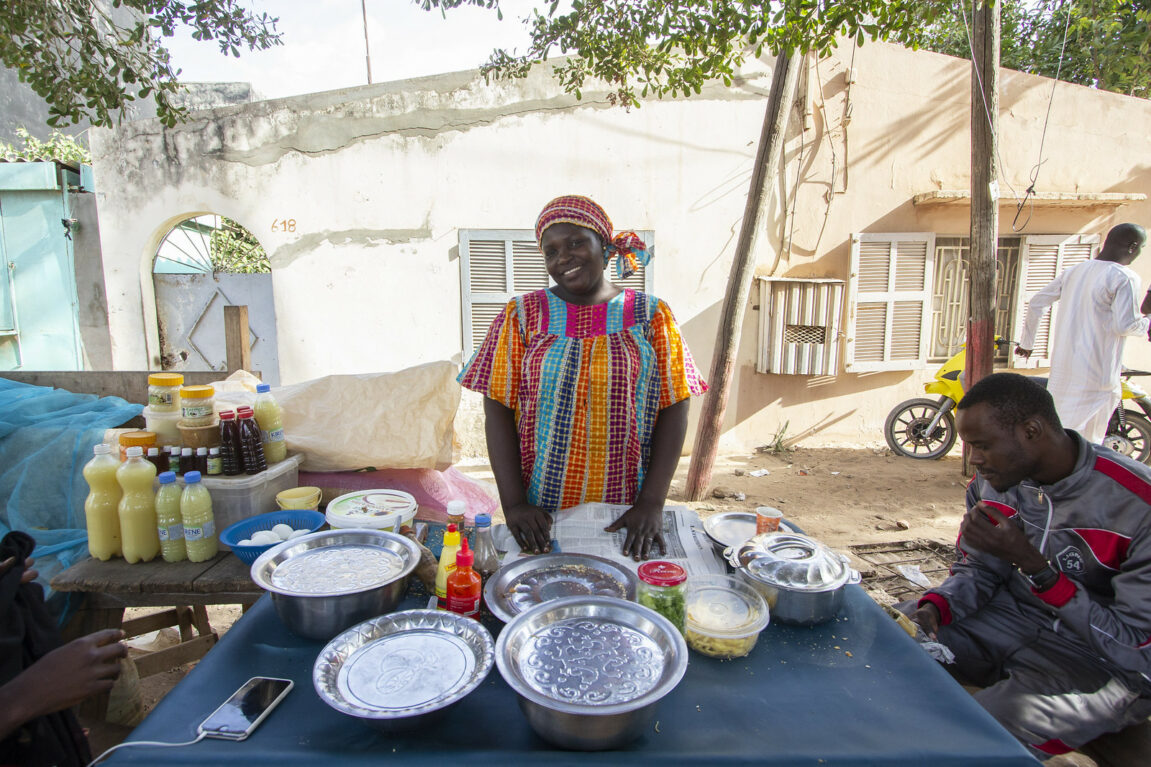 Ouakam, Dakar, 27 de enero de 2022. Foto de Marta Moreiras: www.martamoreiras.com/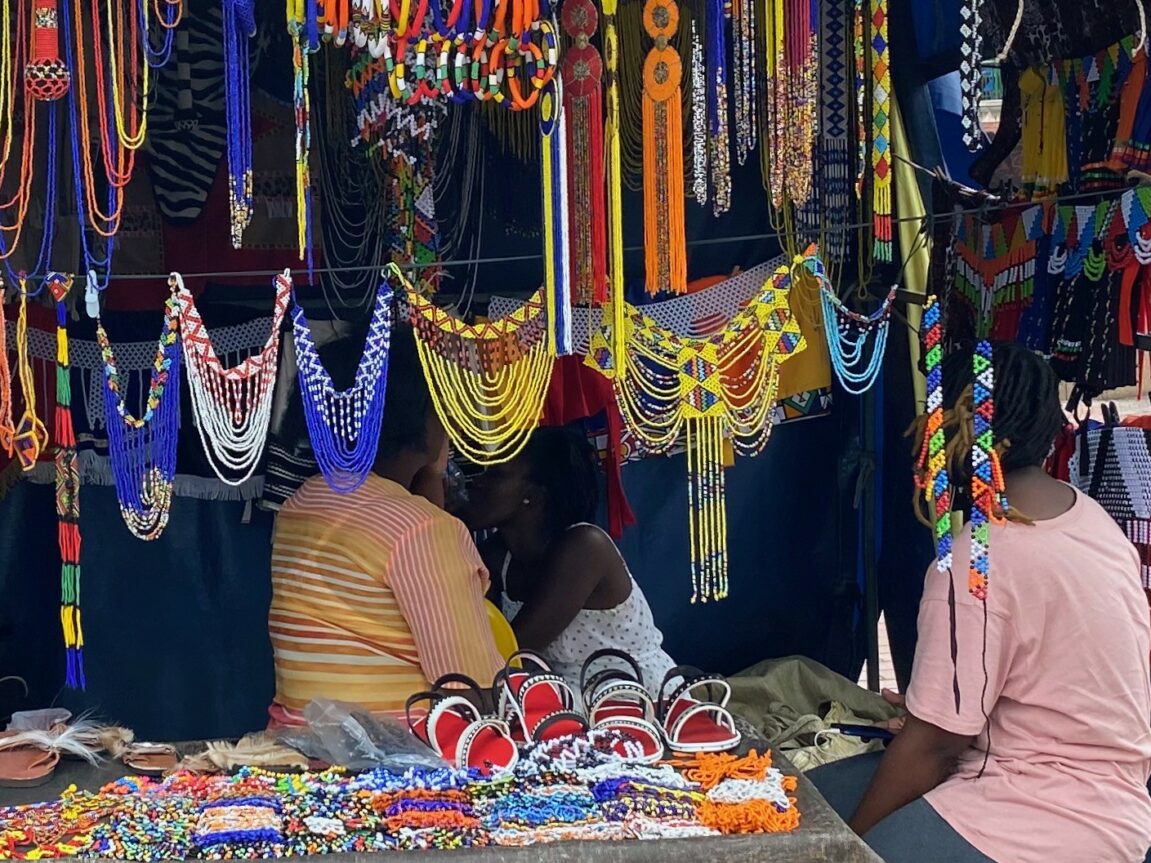 Durban – Flea Market – Durban Workshop Flea Market se encuentra en Samora Machel St,Durban Central, Sudafrica, KwaZulu-Natal. Foto de Bobby Marie.


Contactos en la Prensa
Esperamos saber de usted y ayudarlo a construir grandes historias que brinden una plataforma a los trabajadores de la economía informal y los vendedores ambulantes.
Puedes comunicarte con
Margarida Texeira, Oficial de Medios media@streetnet.org.za
Irene Doda, Asistente de Medios media.assistant@streetnet.org.za