5th StreetNet International Congress in the eyes of Admin team "A remarkable moment for StreetNet International"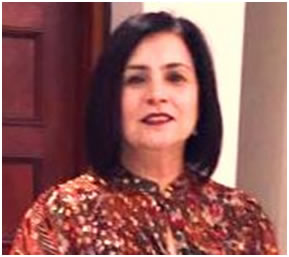 Ruby Essack, Congress Administrator
My impressions are that the Congress focus was predominantly about voting in the new leadership instead of being focused and used as an opportunity to discuss various strategic issues and strategies for the organization and its future.
I think that it is great that for the 1st time in history StreetNet has a woman president and who is also from Africa. She sounds very competent and I'm sure she will do StreetNet proud.
I believe that most things went according to plan and what didn't, we managed to find ways to make things happen.
The most difficult was working with a travel agent in another country, with 3.5 hours time difference ahead of South Africa and the language barrier. Some others were working with two hosts where one was very willing to work together and the other not really.
Previous Congresses, StreetNet had a full team working on the congress, it this instance it was just me, so it was burning the midnight oil for almost 3 months.
Teleconferences with the hosts were few and very difficult to have due to the communication line kept dropping every few minutes despite the different methods of communication being tried.
Holding the whole together in Delhi including the finance to ensure that everything ran smoothly and sometimes needing to get directly involved in tasks delegated to others, as they were not taking full responsibility for what was needed to be done.
However, working with Muskan and Shubendran who were always willing to do whatever was needed to be done and the pleasure of hearing how grateful they were for the new learning gained, lifted my spirit despite how tired I felt! Some affiliates expressing their appreciation for the good job being done
I think that most of the tasks were achieved. People did complain about not getting their visa requirements on time, but if you look at the ratio of how many people did make the congress despite the late requirements, I think is a very good achievement and not forgetting that there was only a 1 person team working on the congress preparations from the StreetNet end.
I would like to add that there were many people that were assisted in obtaining their visas due to my proactiveness and going the extra mile and it would've been good to hear feedback about this instead of complaints or criticism.
I wish that the StreetNet leadership work closely together with the coordinator to strengthen the organization and fulfill the vision and mission of StreetNet and its affiliates.

Sibailly M. Douhouré, StreetNet Organiser for Africa & Educator
For the first time in the history of StreetNet, a woman has been elected President. For the first time, an African is elected President. The participation of women was 60%. This is the highest percentage of participation in all of StreetNet's Congresses.
It was difficult in contacting affiliates in Africa to urgently confirm their itineraries. The consequence of this was that there wasn't enough time to carry out visa applications particularly for affiliates who do not have Consulate of India in their countries and needed to travel to other countries for the procedures. We worked under stress while waiting for visas. Despite all these, with the collaboration of NASVI almost all expected delegates arrived, except Guinea who couldn't obtain their visa.
The interpretation into other languages was not that good which made the discussion difficult, especially discussions regarding resolutions.

Oksana Abboud, StreetNet Organizer, Media Officer
I am very happy to be part of StreetNet International staff since I started in January 2013.
This is my second time to participate in the StreetNet Congress nevertheless the preparation for the 5th StreetNet Congress was different as I got new responsibilities and tasks to do before and during the Congress.
I was always involved in all the Congress preparation stages and know how hard and challenging it was up to the Congress dates in October. Administrating all the StreetNet affiliates is a huge task especially for one person. But due to great experience and professionalism of Ruby Essack, the 5th StreetNet Congress went well.
It was also challenging for me as a Media person but at the same time when you see some results and positive feedback, you understand that all the spent efforts were not just wasted.
We didn't fully succeed in Media Workshop and cultural evening, but this is a good lesson for our future Congress planning. Our Congress preparation team was small but effective as we were working in coordination and on one wave.

Bobby Marie, Congress Newsletter Editor and Photographer
I think the 5th StreetNet Congress has been successful in its main official objectives especially in brining delegates from 49 countries, with no major failures.
However, with regard to the Media Plan we didn't succeed everything. We just got to do an exhibition and Newsletter, FaceBook and Twitter postings. We did not do our Media workshop, and cultural evening due to the work of the congress which does not allow evening programme.
I think the Congress planning should start long before the Congress but big thanks to the admin staff from NASVI who worked very hard and helped a lot in making the 5th Congress happened.
Starting the Congress with a panel discussion about Indian Act on Street Vending was very successful start of this event. I believe the Congress in general is a great opportunity for delegates from different parts of the world to meet once in 3 years.

Miguel Sanz from WIEGO
It was a pleasure and honour to help at the StreetNet International 5th Congress. I got the chance to meet workers from around the globe, united to improve the livelihoods and rights of street vendors. Incredibly strong women in action! And of course a great team to make that possible.
Thanks to all!
La lucha sigue!

Muskan Khan, NASVI Administration Department
I have never thought about the StreetNet but when heard and things happened very close to me, I really feel proud to be a part of this big world organisation.
I strongly believe everything went according to the plan. There were some difficulties during the Congress itself but most of planned stuff has been arranged successfully and I was really enjoying doing arrangements of panel meetings, arrival and departure of participants, smooth good environment, food arrangements and hospitality.
I got a great experience within such a short period of time and I know that StreetNet is very big organization and is the best platform for every vendor and affiliated organization.
Please remember to give me a chance again with such opportunity to be a part of next StreetNet International Conference.
Biggest Thanks to StreetNet for this congress conducted in India and a special thanks to Respected Ruby Madam and Oksana Madam. Both were too good and so kind. Also thanks to Respected Pat Madam for yummy chocolates.

Shubhendra Sachan, NASVI Admin Department
Before this Congress, I did not know about the StreetNet, work done and achievements of StreetNet International as how it is improving the livelihood of the informal workers around the world. But, after being a part of StreetNet International I came to know with the reality of the work done for the informal sector from past 15 years since its inception and taking oath to continue such great work in future.
I saw everybody tried hard to make 5th StreetNet International a success and made sure that everything goes as per the plan.
The most difficult task was to make the delegates comfortable as it was their 1st visit to India and they were very much relying over us for each and everything. So, our aim was to make this Congress a remarkable for all the delegates too and I feel honored to be a part of it and doing my job perfectly.
The best part during the preparation of the Congress was to introduce the delegates with the Indian culture.
I think there were some issues related to interpreters and their equipment which were partly achieved and could be provided much better for better results.
It was my first experience working with StreetNet International and I must say it was a very nice experience. Meeting delegates from around the world, understanding their concerns, trying to provide all kind of help to make them feel comfortable and let them concentrate on their work for which they have come really meant to me a lot. It really helped me as a person and in my professional life too. There was so much to learn from everybody present that I am taking a lot of learning from it.
Firstly, I would like to congratulate StreetNet International for a successful visit to India. I wish StreetNet International come soon again to India and give me pleasure to provide my services once again.

Benu Sainy, SEWA Finance
I had a wonderful experience during the Congress to meet to all the StreetNet staff, Ruby Ma'am, Bobby and other participants. Such a great experience to work with all of you!
Type of article

Categories