The Voice for the Voiceless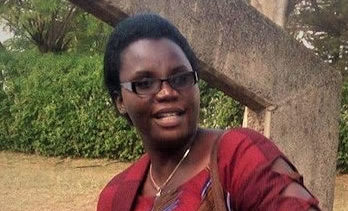 21 February, 2017
Jeannette Nyiramasengesho, StreetNet International Council Member and a President of SYTRIECI, StreetNet Affiliate from Rwanda, shares experience on working with refugees in her country.
Sister Jeannette states: "Here in our country we continue our work for informal workers even if it is not an easy task, but we try to be the voice for the voiceless. This month we have reinforced negotiations with the Kigali city about the issue of street vendors.
We also had a meeting with the informal workers-refugees from Burundi who are working now in Kigali and we tried our best to organize them. However, we still need to find some ally organizations which can help them to have a good start.
The SYTRIECI leaders met with the Burundian refugees-street vendors and market vendors in January 2017 and found out more details about their lives since they entered Rwanda.
The Burundian refugees had to leave Burundi between April and December, 2015 at the same time thinking that the chaos would not take longer so that they could go back to their homes in Burundi. Unfortunately the violence persisted up till now. After losing hope and realizing that their financial situations were going too low, and because some of them used to do trade in Bujumbura, they decided to use their remaining little amount of money as the capital so that they could survive more few days ahead.
They couldn't continue to stay in the Burundian refugee camp at Mahama as some aid they are being given is sometimes not enough for them and their families so it becomes necessary for the parents to find further survival means.
They are grateful to UNHCR for its help even though is not enough and they mentioned that the UNHCR help them by providing some food, and healthcare only to the children under 12 years old and to those with incurable diseases, etc.
There is a number of challenges that Burundian refugees are facing while doing trade activities and which are still a serious problem to them: a very low capital; lack of renting plot fees; doing trade on streets; lack of experience; being not recognized by the group leaders; being chased away by their fellow traders.
SYTRIECI consider this category of people as strong enough for deciding to find ways of surviving even though they do it in such a very difficult situation. SYTRIECI found it necessary as its duty to organize street and market vendors towards their brighter future.
However, there is also a number of needs, which have to be mentioned and addressed: help for refugees' recognition into the market through formed groups; advocacy to the officials for tax reduction within a given period of time; trainings on doing business, savings and accessing loan schemes; circulating loan that would enable them to uplift their lives as a group.
Today SYTRIECI is helping by organizing them in order to be recognized by the authorities and for a better way to advocate for them where and when it is necessary. Up to now SYTRIECI asked the refugees who are already involved on street trading activities, first to bring the copy of their refugee status so that it might be clear that they are refugees, to identify them accordingly to what they sell on lists, to adhere the small groups of where they operate from and to elect those who are to lead them in order to ease the process of circulating information".
Type of article

Country

Categories
Tags