Collective Struggle: UGTI (Colombia)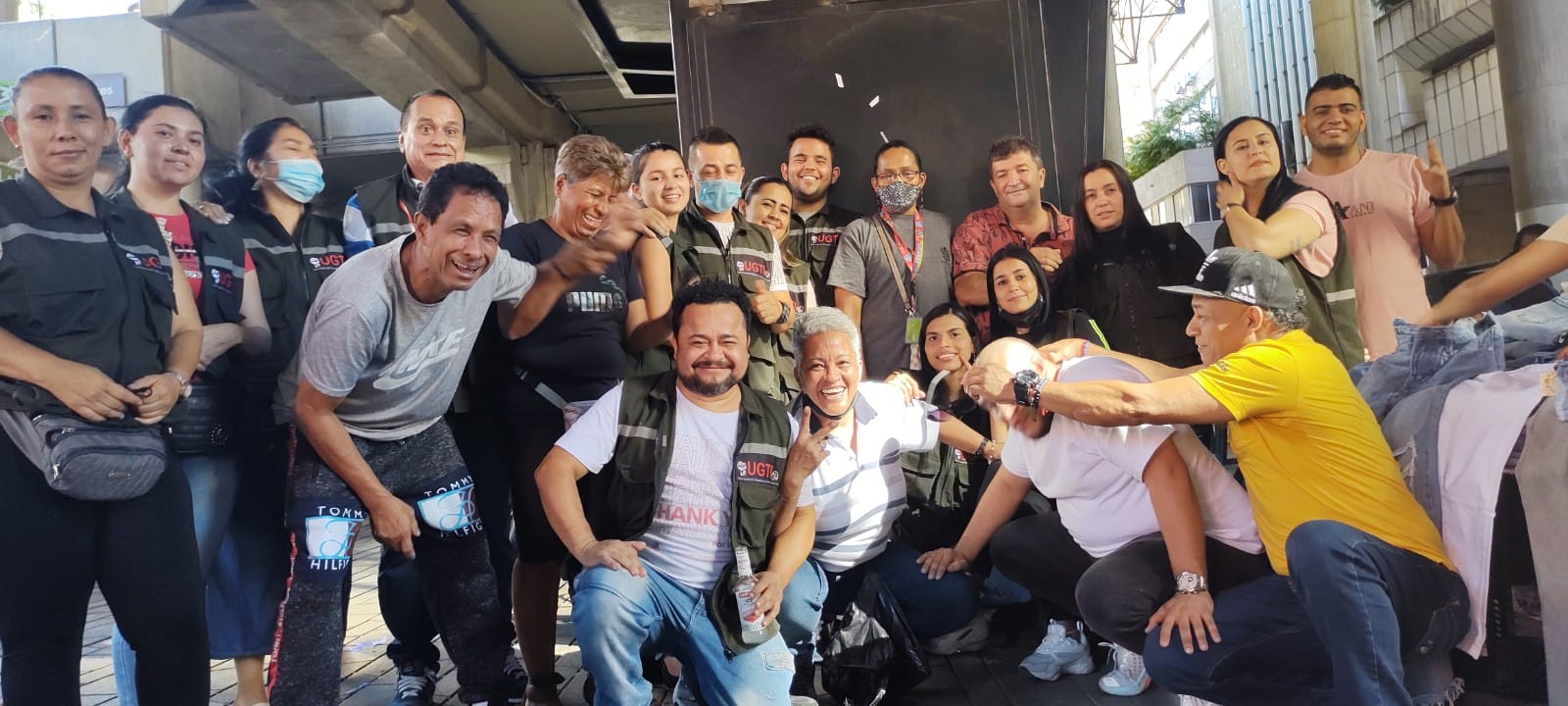 We recently chatted with Guillermo Giraldo, President of the Unión General de Trabajadores en la Economía Informal – UGTI (General Union of Informal Economy Workers), a national organization in Colombia that has managed to unite workers of the informal economy, working as street vendors, and challenge public policies. We wanted to discover more about their work and what we can learn from their collective struggle.
Combating stigma and fighting for workers' rights
In Colombia, street vendors are stigmatized, harassed and persecuted by the government. For many years, they have been organizing in associations and other forms of groups, but it was only in November of 2009 that a trade union of informal economy workers was created – UGTI, with 17 member organizations.
For Guillermo, uniting workers is crucial to rise up against public policies that harm street vendors. "They [authorities] don't let us work. They issue fines for using the public space. Evictions are a constant thing. We are vending in the street because we have to, but it is not what we would like to do. We work during the day so we can afford to eat at night." he explains. Guillermo has been a street vendor himself for 45 years, and states that many of his fellow workers are still selling in their old age.
The pioneer approach of UGTI was, precisely, to consider street vendors as workers, deserving of labor rights and social protections. From the start, UGTI was part of the Central Union of Workers of Colombia (CUT), the largest trade union confederation in the country. Even though Guillermo states that some members in formal employment still do not view street vendors as equal workers, CUT has provided essential support to the development and to strengthen UGTI as an organization.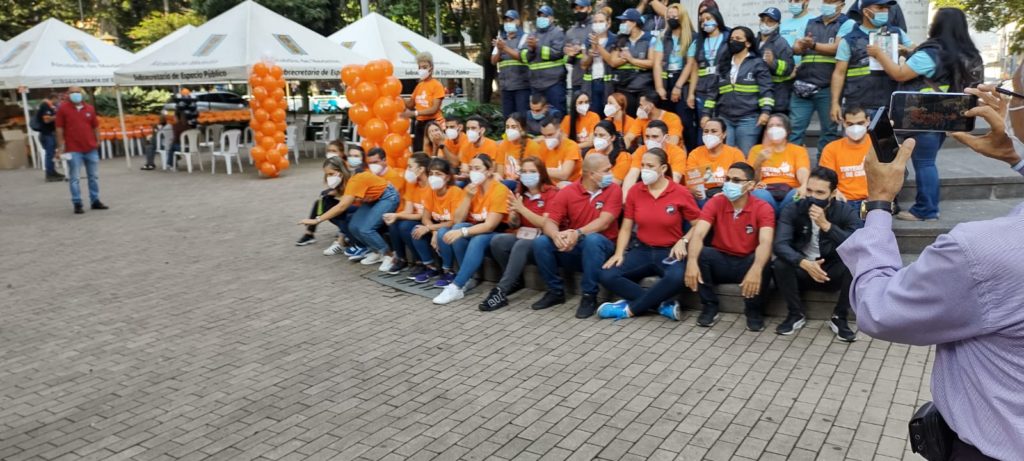 Having street vendors speaking with a united voice with authorities and demanding their rights as workers has led to positive change in some cities. However, the municipal policies are different throughout Colombia, and therefore life can be easier or harder depending on where you live and work as a street vendor.
UGTI has been very successful with negotiations with local authorities in Medellin, the second largest city in Colombia, and in the wider province of Antioquia. As an example, Guillermo mentions the municipal government loans and how they have managed to steer street vendors away from loan sharks:
"In Medellin, the street vendors are allowed to access loans with the municipal government at 1% interest, while if you go through other institutions or loan sharks you have to pay up to 20% interest." explains Guillermo "Many municipalities used the work we have done in Medellin as an example to follow".
Besides the affordable municipal loans, street vendors also have access to the Opportunities Bank (Banco de las Oportunidades), a social program from the Secretariat of Economic Development of the Mayor's Office of Medellín with the objective of facilitating the financing of enterprises and businesses. Through the Opportunities Bank, street vendors can have collective loan for groups of 15 people, based on principles of the social solidarity economy.
In fact, UGTI has been so successful in advancing the cause of informal economy workers in Medellin that there is now an official Street Vendors Day in the municipality – October 10.
One reason why UGTI is making strides in this particular city is because they have been working closely with higher learning institutions. They collaborate with research with the University of Antioquia and Universidad CES, for example, which allows them to have data on issues affecting informal economy workers, such as access to healthcare.
For UGTI, maintaining this connection with academia is a priority. Guillermo explains that they envision a tripartite structure for the future, which can join street vendors' organizations, government officials and academia together to find solutions.
When asked about the main accomplishments of UGTI so far, Guillermo has many to share. The main one, perhaps, would be UGTI being considered at national level as the representative organization of street vendors. This has led to better negotiations with authorities, and in recent years UGTI has advocated for many positive policies and court decisions.
These include the ID of street vendors in major cities (including Medellin, Bogotá, Cali), a decision of the Constitutional Court of Colombia that recognizes the right to work of street vendors and that no street vendor can be evicted without an alternative, and Agreement 42 of 2014, a municipal policy by the Medellin government with the inputs of street vendors that aims to improve their quality of life, transition to formality and training, focusing on specific needs to promote equality and social inclusion.
The purpose of this agreement is to adopt public policy for the population of informal landlords in the city of Medellin and their families and the improvement of their quality of life, their social formalization and training, attending to specific needs that promote equity and inclusion.
UGTI is now focusing on growing their membership and developing negotiations with local governments. Two factors have come into play which have made the organization more relevant than ever: COVID-19 and the Law 1988 of 2019 colloquially called the Law of Empanada. This law was named after a citizen was fined in February 2019 for buying an empanada from a street vendor in Bogotá. The citizen was fined $800,000 COP ($211.80 USD), which was widely condemned by public opinion.
Advocating for basic income and pushing back against an unjust law
The pandemic was disastrous for all kinds of workers all over the world. But in Colombia, following an unpopular tax reform in April 2021, tens of thousands of people took to the streets in a national strike to protest against rising inequality and police brutality. It was the largest wave of unrest in recent memory.
UGTI joined the protests and was one of the organizations that demanded a basic income from the national government. "And we got it" says Guillermo "It is not too much – 200,000 pesos (around $51 USD) every three months to street vendors in cities where there is a census – but we got it".
For UGTI, these kinds of national initiatives are important because the local policies can be very different. Which is why they were dismayed and concerned when the national government approved what is popularly called the Law of Empanada (Law 1988 of 2019), which was supposedly aimed at helping street vendors transition to formality.
However, UGTI does not think the law is beneficial. "This is a national policy for street vendors. What we see is that this law looks to privatize public space and to charge street vendors for the use or occupation of public space. Up until now, we have been negotiating conditions with each municipal government, but now with this national law, we will lose that right" explains Guillermo.
Their priority now is to change the law so it can lead to better policies. One way they aim to do that is through a national census of street vendors, so they can have concrete data. "We want to improve things for the next generation" Guillermo adds "We want to transition from informality to formality but doing so while ensuring workers' rights. We want to do some pilot projects regarding this with the support of other organizations".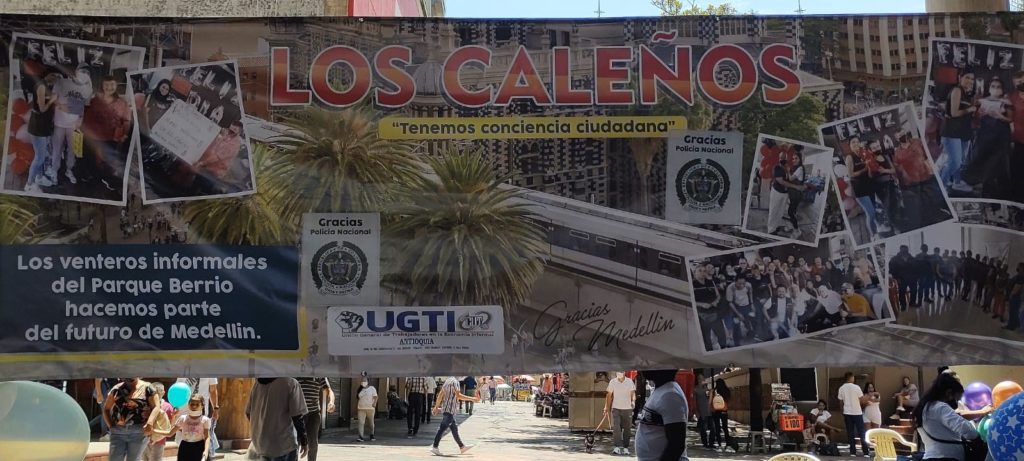 Joining the global struggle for street vendors' rights
UGTI joined StreetNet in 2010 and Guillermo states that belonging to a global alliance has had a positive impact in how authorities perceive the organization. It leads to the organization being taken more seriously and provides an international context for local struggles. It also builds solidarity across borders and provides for exchange of experiences and best practices.
As a veteran street vendor and the President of a national trade union of informal economy workers, we asked Guillermo what would be his advice for other organizations of street vendors that are now being created.
"To work towards the principle of unity of street vendors, both individuals and organizations. To look after the common good and approach street trading as a sector" he states. "The authorities often want to divide and rule, so we must stay united and work for the benefit of all".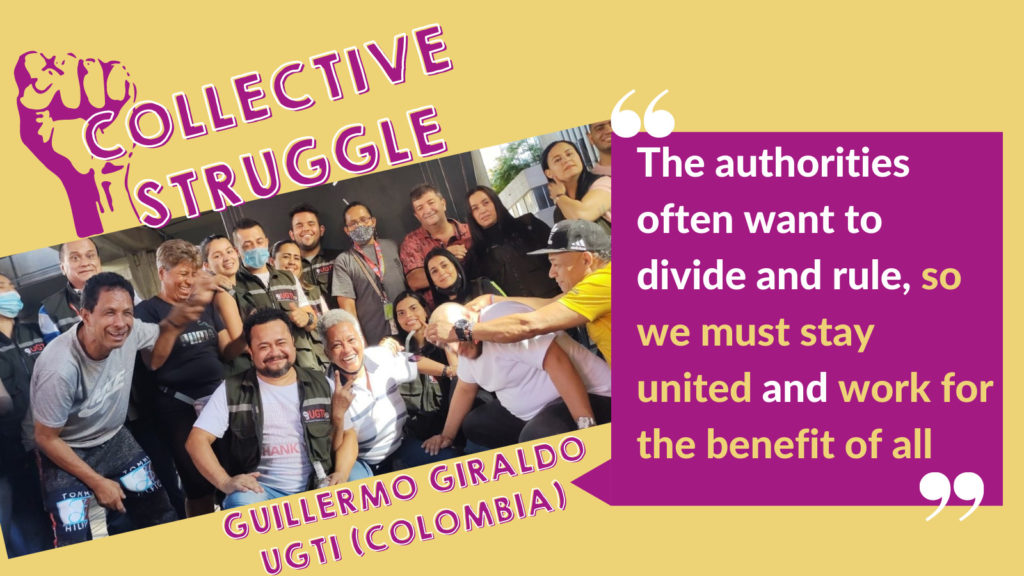 Type of article

Country

Categories