World Street Vendors: Economic Engine of our Cities, Continue to Battle for the Streets, with Little Access to Covid-19 Recovery Measures.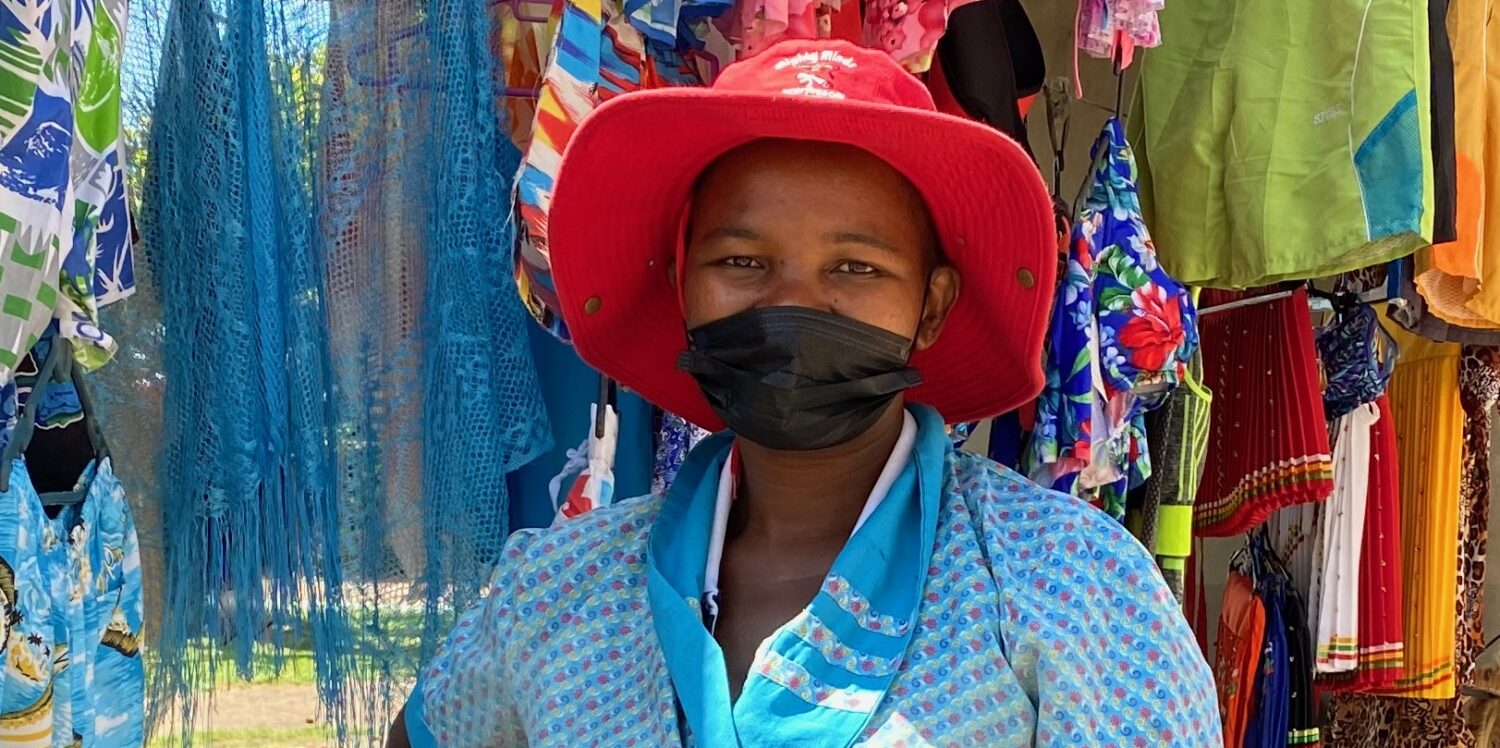 To understand the  impact of the pandemic on street vendors around the world, over 600 international, national and local news articles published between July 2020 and November 2021 were analyzed. While in some places street vendors were recognized as essential service providers, they have continued to experience harassment in the form of violence, evictions and repressive policies that left many unable to earn a living. Yet, organized in unions, cooperatives or associations, street vendors achieved some remarkable policy changes that have the potential to improve their incorporation into cities.
The impact of measures to prevent Covid-19 on street vendors

By mid 2020, it became clear that the pandemic had amplified socio-economic inequalities already faced by street vendors. Deprived of their daily income and with no money for food, these workers had no safety net to fall back on and drew down on their assets and savings. As reported by the media, in New York City, nearly 20,000 street vendors lost 70 to 90 per cent of their earnings.
In Zimbabwe, Harare reports captured how street vendors were in fear of dying of hunger more than of COVID-19. Street vendors in Cambodia shared similar concerns. In cities around México, street vendors at a popular religious market experienced a 70 per cent decrease in sales from previous years, while facing increased costs for buying disinfectants.
Once hard lockdowns were put in place a lot of formal and informal jobs were lost, so many people resorted to street vending to make a living. A surge in numbers of street vendors were reported in comparison to pre-covid levels. In December 2020, there was an increased number of street vendors in New York City in one of the districts of New York most affected by COVID-19, the majority of them migrants without legal status. In June 202o, in Baja California Sur México, the city's Chamber of Commerce director, reported a 25 per cent increase of vendors in the city. With more reports coming from Argentina, and other cities in México. In Brazil a 30 per cent increase in street vending was reported.
There was however some acknowledgement of the key role street vendors play in the economic recovery. China's Prime Minister Li Keqiang praised street vendors who, he said, enabled the creation of 100,000 jobs in a large southwestern metropolis as the country faced an explosion in unemployment. Yet, they continue to face police, public and media hostility.
In December 2020, more than 2000 New York street vendors received a $1000 donation,, from the Morgan Stanley Foundation"Because of the role street food vendors play in the daily lives of the community'.
In December 2021, Singapore street food was added to the Unesco heritage list. The verdict could not have come at a better time for the vendors, providing invaluable protection after a precarious year.
A battle for the streets
Street vendor organizations worked hard during the pandemic to receive recognition from the authorities about their essential roles in society, with mixed results. In September 2020, street vendors in Namibia wondered why, after they ensured compliance with health and safety guidelines, local governments failed to see that street vending businesses provided a boost to local economies. With formal businesses reopened, street vendors asked for their trading to resume also. In December 2020, street vendors in the historic center of México City challenged lockdown measures by working – risking fines and confiscations. In February 2021, Lesotho street vendors took the government to court for their ban on street vending during the hard lockdown. In July 2021, street vendors in Delhi, India, held protests to demand the reopening of weekly markets.
In January 2021, the Street Vendor Project together with the Lifting the Permit Cap Campaign advocated for support for street vendors in New York City for a more just recovery at a time when a vote would be passed on a new bill that would make informal traders eligible for financial assistance. The New York City Council voted to approve the bill, Intro. 1116-B, which will create 4,000 new permits for street vendors in the city over the next decade, and will create a separate law enforcement unit to oversee the street vending community.
Harassment and punitive measures
From México to India, Ghana to Argentina, and Perú to Malawi, repressive urban policies have been amplified during the pandemic. In Harare, Zimbabwe, on April 18, 2020, street vendors were evicted and their stalls destroyed in a campaign to 'clean up the city'. In January 2021 in Malawi, where the official figures put the number of informal street vendors nationwide at over 200,000, the battle for the streets, for the right to work is a daily struggle. In April 2021, street hawkers in Accra were given a two-week ultimatum to relocate to designated markets. In July 2021 in Oaxaca in Mexico, 1,500 street vending stalls were removed from the city's historic center in a police crackdown after business owners sent a demand to the Mexican president asking for their formalization. In August 2021, violence erupted in Peru during a police operation to remove street vendors from the streets. In September 2021, under the banner of reclaiming the footpath for pedestrians, Kolkata police evicted Kalakar Street hawkers. In Parana, Argentina, tension is growing as vendors face evictions.
In October 2020, punitive public space policies were on display in Colombia where a national street vendor law would charge street vendors to use public space. In November 2020, Mexican street vendors took to the streets as they demanded to be allowed to work as the holiday season approached. In July 2021, in México, Xalapa street vendors protested to request the right to work. In June 2020, Peru street vendors risked it all in the streets during lockdown to earn a living. In Brazil, in May 2021, street vendors protested against Rio City Hall's project to remove street vendors from the center of the city.
In the USA, in August 2021, street vendors at Corona Plaza in Queens started self-governing during COVID-19. Their example showed a glimpse of how public spaces could thrive if street vending policies were more supportive and less adversarial.
During the COVID-19 crisis, street vendors have demonstrated their important role in the food security of our cities by feeding others to feed themselves.
Immigrant Street Vendors were particularly vulnerable over the covid period. In New York City for example immigrant street raders face hefty fines for doing unauthorized work, as NYC street vendors are facing an increase in fines after a 2020 pause. Yet, in September 2021 when a street vendor's – an immigrant – fresh produce was thrown away by city officials in NYC Bronx, it highlighted how cities' punitive urban policies continue to ignore their importance and instead continue to brutally attack their livelihoods. Protests by street vendor organizations and national media coverage prompted the NYC mayor to promise changes to the existing legislation.
In India in September 2020, migrant street hawkers who remained in Telangana struggled to earn a living: "We can go back home, but what do we do there? There's no work and even if we get something they will pay very less. We thought things would get back to normal but they didn't," one hawker said.
In February 2021, in Argentina, Agustina Mayansky from UTEP- MTE was arrested while protesting and defending the right to work of Senegalese migrant workers.
In June 2021, in Spain, migrant-designed trainers kicked against system. Set up by migrants, the Barcelona Street Vendors Union launched its own brand of trainers through clothing company Top Manta – set up in 2017 by the union – where mainly sub-Saharan Africans work. The company says the profits of which will help migrant vendors 'become legal and work for a decent wage'.
In October 2020, in South Africa, migrant street traders were reported to be worse off after lockdown. In Durban, migrant street traders struggled to recover from the economic fallout of the pandemic as they faced municipal red tape and hostile policing. In March and April 2021, stories of the hostility they face emerged as three street vendors had their wares looted and set alight on Monday morning in the Durban CBD, with two men hospitalised with serious injuries. Durban's foreign street vendors were 'warned' not to return to work: "It is my only form of income, yet we can't as legal street traders go there because we are being chased or threatened, […] if we try to go back they will take our goods away like before and blow a whistle for the mob to attack us. What are we to do?", an immigrant street vendor Mubayua asked.
Including street vendors in city recovery plans
In India, in October 2020, the Union Housing and Urban Affairs Ministry (MoHUA) tied up with Swiggy – a food delivery platform – to get street food vendors in Delhi, Chennai, Ahmedabad, Varanasi, and Indore online. Later it was reported that Swiggy would onboard 36,000 street vendors as part of the PM SVANidhi scheme. In January 2021, street vendors in the city of Hyderabad – as part of the 'Main Bhi Digital' campaign – expected the opportunity to tie up with food delivery apps such as Zomato, Swiggy, and Uber Eats, towards improving their market. In the city, a total of 1,45,090 street vendors had been surveyed and identity cards, essential for accessing the scheme, were issued to 1,34,384 of them. In September 2021, a digital payment drive was launched under the PM SVANidhi scheme. "It will cover 223 cities across the country with around 8,68,184 street vendors. It aims to enable inclusion of street vendors in the formal credit ecosystem, and help in driving financial inclusion."
In July 2021 in Argentina, governor Juan Manzur met with leaders of the newspaper and magazine vendor unions, and street vendors and taxi workers unions to announce that a housing quota would be allocated for informal economy workers, which would include 3,600 new houses.
The Santiago de Chile mayor started a proactive municipal formalization initiative to deliver more than a thousand new permits to street vendors, stating that the idea of giving permits to street vendors was the formalization of an activity that already exists.
Workers from UTEP led a request to discuss policies for the protection of their work and formalization in October 2021 in Argentina. In NYC, in September 2021, after the incident with the immigrant fruit seller in the Bronx whose goods were confiscated, street vendors demanded a path to formalize their work.
The articles analyzed for this piece were published between 1 July 2020 and 9 November 2021. Our goal is to provide insights to better inform local and national actions, global solidarity for street vendors and better policymaking to ensure that cities of the future are cities for all.
Read part one and part two of this series here:
By Pilar Balbuena
Type of article

Categories