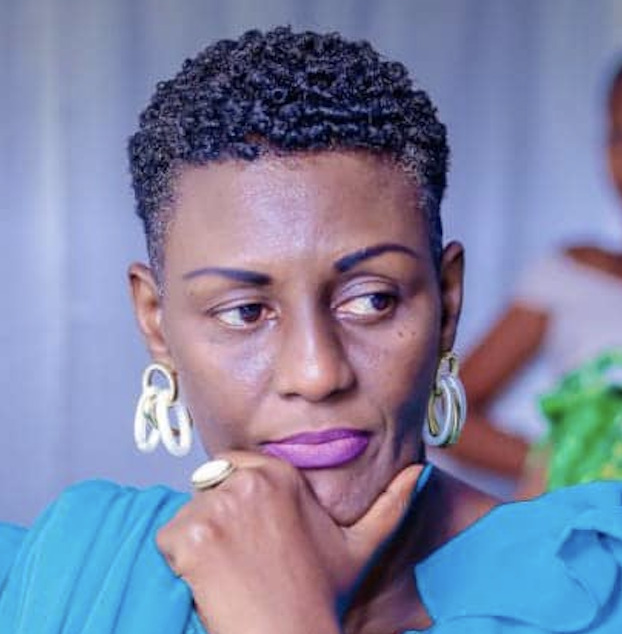 Alice Nkunzimana is a single mother of Burundian nationality. She has a degree in Computer Science, specialising in Management and Telecommunications. Alice is an active and dynamic defender for the promotion, protection and defense of women's rights and more demanding the rights of girls. She was born in Rumonge provinde and currently resides in Bujumbura.
Alice is an integrated and committed person in the associative movements for human rights. She is the President of the Union of Market Vendors and Street Vendors of Burundi (SYVEBU). She has 12 years of experience in the management and implementation of projects, particularly those related to the inclusion of gender in all sectors of the country's life, the economic empowerment of women and young people and coaching on the choice of innovative income-generating initiatives. She also has experience in coaching young people for reintegration and return to school. Alice has strong capacities in the management and coordination of work in consortia, coalitions and/or platforms.
Alice has experience in supervising and coaching community-based groups and various solidarity groups. She has also worked as a project coordinator in various local women's rights organizations and worked in various volunteer roles. She has done consultations related to the promotion of women's rights and the empowerment of women.