Basanti Jodha (SEWA – India)
"If whatever I've learned from SEWA was available to me before, I would be educated and be a professional."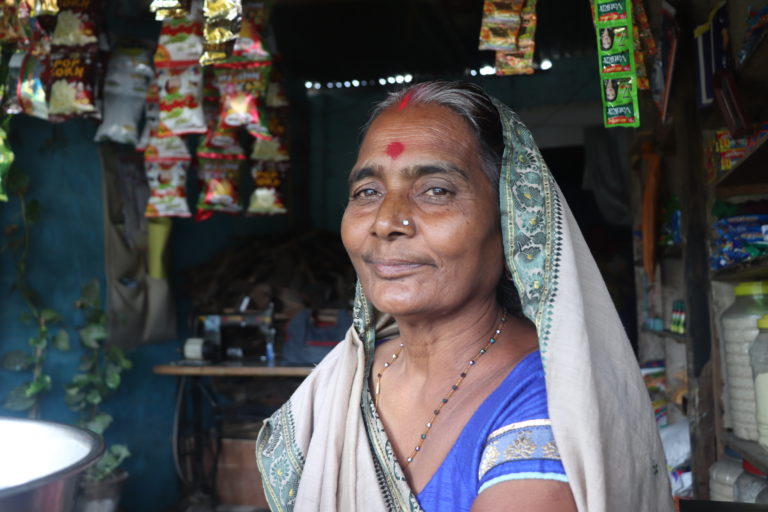 When she was 18, Basanti Jodha was newly married, wore a veil, and was not permitted to leave her in-laws' home without her husband, Sajjan. Even if she had been permitted to go outside, she says, "I was shy. I wondered how to talk to people. I wondered what work I could do." For income, she rolled incense sticks at home.
At that time, her community was undeveloped. People, including Basanti and her family, lived in shacks made of saris and jute. There was no road and no bridge over the wide drainage ditch. And there was no one people could turn to who would teach them how to change things.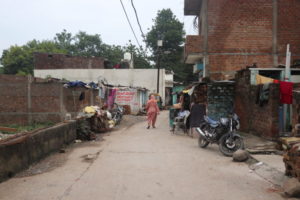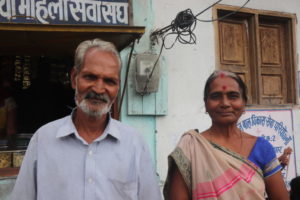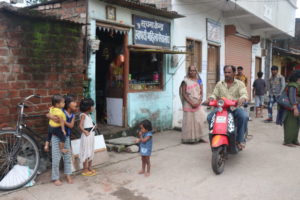 However, change was on its way. In 1985, Shrimati Manorama Joshi founded SEWA's Madya Pradesh Union, which is headquartered in Indore. Then, SEWA organizer Annapurna Prajapati began visiting Sirpur Bajrang Nagar. She met with women and families in the community, and, as Basanti says, "She spoke to us as people and explained things well." Basanti and her husband both appreciated what they heard.
Soon, organizers invited Basanti, as they do all potential members, to come to SEWA's offices in order to better understand the work it does. But when Basanti visited the office, she couldn't sign the register. Like so many working poor women in India, she couldn't read or write. So, with what was perhaps the first indication of her capacity for leadership, Basanti asked SEWA to send a teacher to her community to give literacy classes.
Along with these classes, SEWA taught the group how to stitch bags as an extra income source. Basanti participated in even more training from basic communication skills to negotiations with government authorities. She began attending two meetings a month, inspired by the teachings, particularly the one about not bowing down to fear.
But not everyone in the community was convinced they should also join SEWA. Many women were still wearing veils and under the control of the men in their families. They were often victims of domestic violence. Over time, though, the community saw how SEWA's advocacy efforts and non-violent negotiation approach brought about better conditions like brick houses, roads, and sanitation. They saw how women, including Basanti, who previously had no access to financial services or banks, were able to take low-interest SEWA loans that helped them build brick houses, start small shops, and buy the carts and equipment needed for vegetable vending.
SEWA earned the community's trust, and more women joined. And, as more women and their families have become empowered by SEWA's work, Basanti says she has seen rates of domestic violence in the community go down. Read  more about how SEWA creates change by downloading the PDF.