International Women's Day – What is your superpower?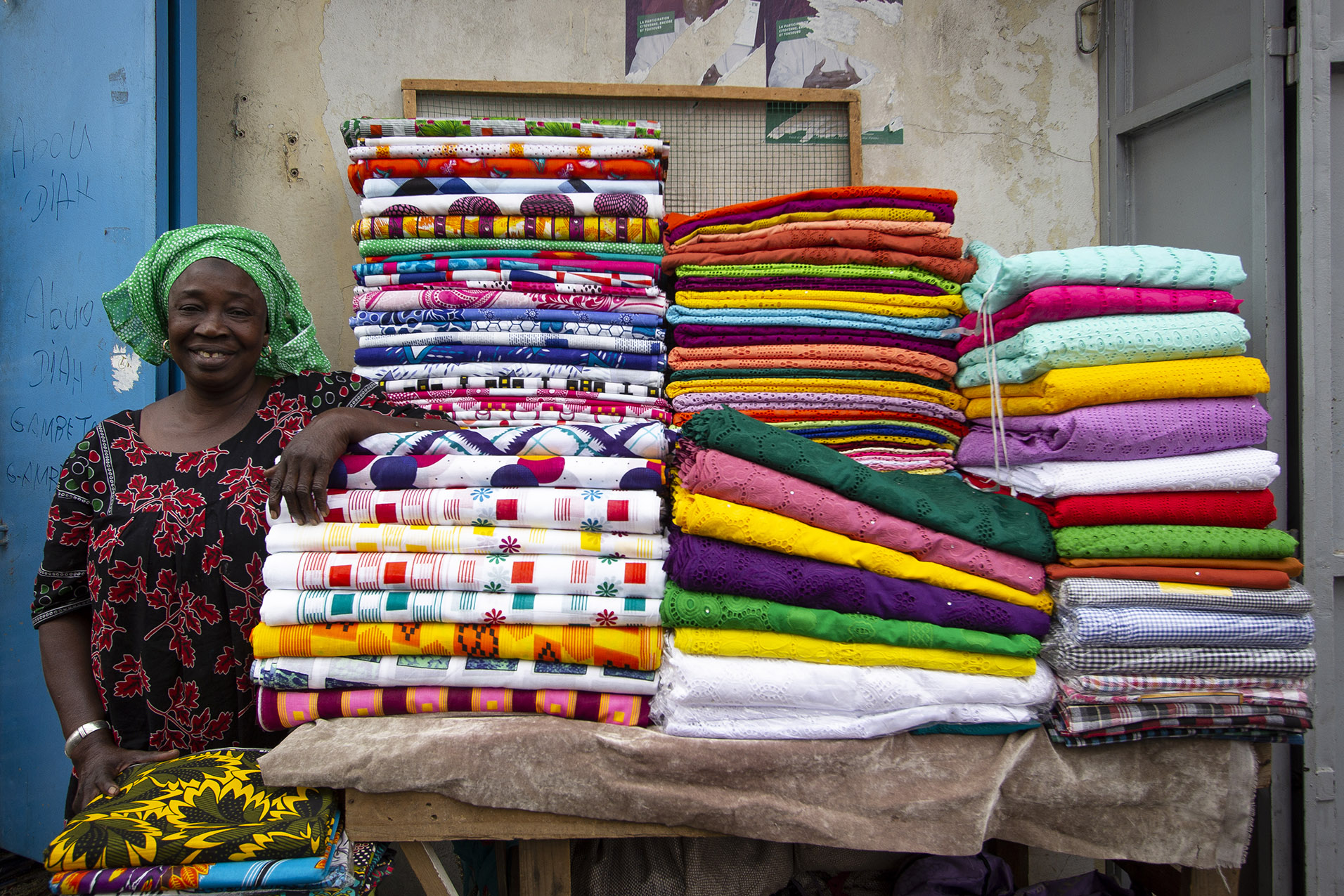 Picture: Niouth Fall selling in Avenue Lamine Gueye in Dakar, Senegal. By Marta Moreiras. 
Women informal traders are superheroines.
We know how much women street vendors go through everyday in their lives. Women street vendors are often the sole breadwinners of the family and juggle many care and work responsibilities. Working in the streets and markets, women street vendors are exposed to harassment and violence, while at the same time having to be engaging to attract and keep customers. And in the case of women street vendors who rise to leadership roles, the responsibilities and work only multiply, as they are are caring and fighting not only for themselves and their families, but for all workers.
That is why, this International Women's Day, we want to celebrate our amazing women leaders and their superpowers!
Women informal traders are not criminals, they are not irresponsible or negligent. They are superheroines #BreakTheBias
Start clicking on the sections below to discover the superpowers of women leaders from all over the world:
Hello women leaders around the world – women in the rural areas, women in the suburbs, women in the capital, women on all sides, women in the informal economy. On this Women's Day, I will share with you a brief message: let us stand up, hand in hand, and continue to work honestly to fulfill the needs of our children. There are many rights in our favor! Thank you for your understanding and have a great day!
I have the chance to represent the street vendors on the board of the market. The street vendors have many problems and are unsupported, even though they contribute a lot to the development of their countries. They have no rights. I have been in a trade union since 1992, and I know how to defend my rights, but there is still a lot to be done. We need to inform street vendors about their rights and help them reach institutions such as the Chamber of Commerce, so that workers in the informal economy can move into the formal economy.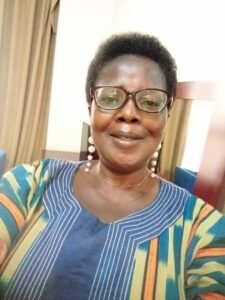 I first started doing a sewing course; after my certificate I started to make clothes for children, which I sold in the street, because I had no other place. Afterwards, I started working in a sewing workshop, but I continued to sell in the market. I finally found out about the trade union, thanks to a friend. That's how I discovered that if we get together we can better defend ourselves against harassment and violence, and fight for our rights to be respected.
Today, the confederation is large, it speaks at government level. I saw that the self-employed workers do not benefit from social protection. We sensitized women vendors in the markets. We fought for social protection and all the benefits associated with that, for all workers. I have personally participated in several trainings and conferences on social protection and on the formalization of the informal economy. I did it from my experience as a street vendor. I am very proud of our work, and we continue to fight and raise awareness of informal economy workers in the markets.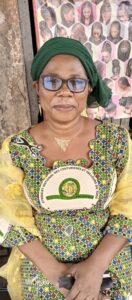 My main driver is always to highlight women trade unionists, so that our sector finds its account. This is what inspires me in my job.
Women, like my little sister, get up at 4 a.m. to get condiments from wholesalers to sell. They ask for space to sit down to sell, because they are tired with that walk about 15 kilometers from the market."
The photos were taken in the Market of Toesin jaar Tampy.
The first photo shows Congo Zara, a member of our affiliated organization, the second shows his comrade Bahikoro Mamounette and the third Zara's sister, Bonkoungou Afissatou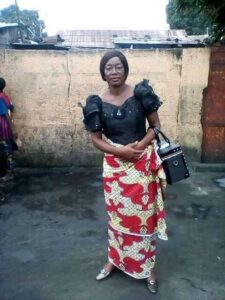 I am proud, first of all, to be a market vendor. In the SNVC, I showed my ability to defend women traders. They are sometimes hunted or threatened, and they suffer a lot of hassle. They can lift their heads in the organization. I defend women traders of all categories. I am very proud to uplift female vendors.
We manage to feed our families and educate our children. I support my family through my work as a woman traders. I am a fighter, intellectual, and I have reached a good level within the organization.
As a superpower, I think that the woman has the same abilities of the man, the woman can also work like a man, and she has all the possibilities to do whatever is necessary to feed the family.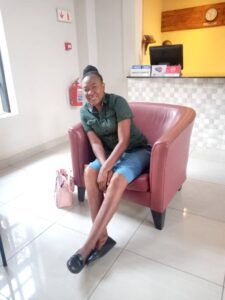 Women street vendors experience different vulnerabilities. Among other things, we are vulnerable to authoties' abuse when we sell on the streets. Women street vendors should be empowered – their power comes when they believe in themselves. I always champion them and their families. In 2017, with AVEMA, we started a campaign to sensitize on the importace of the use of sanitary pads among women street vendors, as it is particularly hard for those who work in the street or in markets  to have access to sanitary goods. We also take care of kids living in the streets, monitoring their well being and health.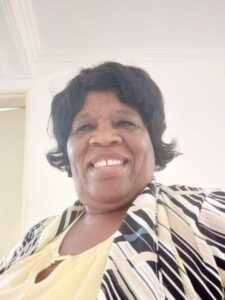 My superpower is empowering women ,as they are vulnerable to harassment and gender-based violence. That is my priority. At the same time, I'm managing a business in the time of Covid -19 to maintain my family's livelihood.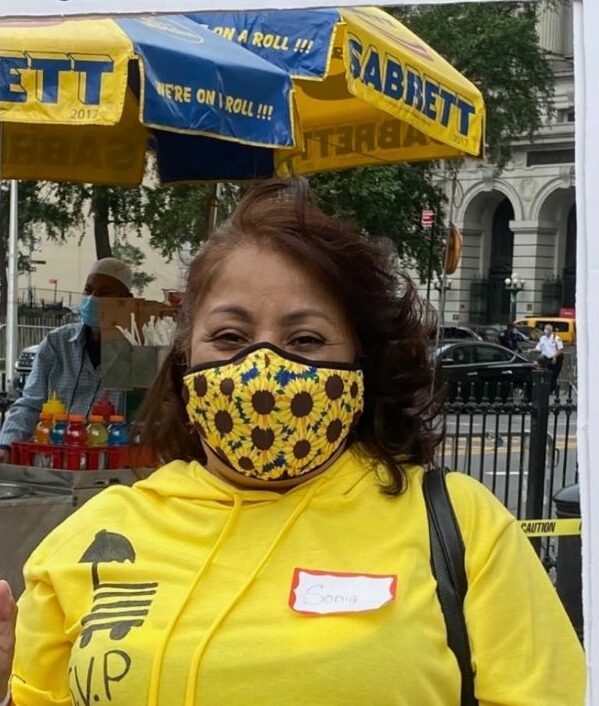 My name is Sonia Pérez, I am Mexican. I think my power is to be strong and persistent and determined: as you know, I am a single mother and this has led me to become stronger for my children and face challenges that life presents us with.
To this day I thank God for every day of my life I have survived domestic violence and illnesses and also COVID-19 – for that and much more, to be thankful for everything we have. Perseverance led me to look for a better path for my children and a job where I could be take care of them. Also due to lack of documentation, there was no job for me and I decided to sell food in the streets. Of course this leads you to look for a little education, to perform such a new job, and I decided to seek help through the Street Vendors Project and educate myself on what my rights are at work.
It is not easy to be a vendor since we go through many obstacles, we are discriminated against and harassed by so many people who always tell us that this is not a worthy job or a well-seen occupation. I have been fighting to keep my job for more than 20 years and I will continue to fight to legalize street vending for my people and my community. As women, we are stronger and if we are united and organized, no one can destroy our dreams of seeing a better future.
If I had a power it would be the same as I already have, to continue to have a life and health because after all that, you can achieve everything you set out to do. The decision is yours and life is wonderful – it depends on how you see it.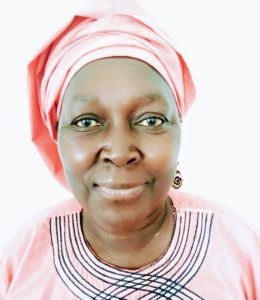 On this international day dedicated to women, I feel very proud to pay a vibrant tribute to the super heroines that are street and market vendors. At the beginning, I was a simple street vendor who got involved in the organization of my comrades for the quest for our well-being and that of our families. Which was something we could never have. I moved on to the next stage, that of unionization, where I had more responsibility and power to help my sister vendors in the struggles. My status as a trader and union organizer enabled me to win many negotiations with the authorities. But that was not enough to help women thrive and have decent working conditions. And the mere fact of being able to make demands and pleas for these women at all levels of government is a source of pride for me despite all the difficulties I encounter. To you brave heroines whose survival and that of the family depends on the street, if I had a superpower, I would give you back your DIGNITY!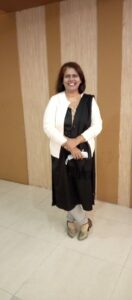 My superpower is confidence because I can achieve anything I want with my confidence. I'm proud of my confidence .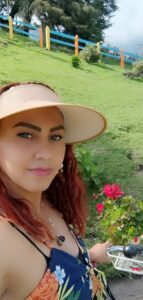 You ask me what my power is: with humility, pride and gratitude to God, I answer: to be a woman and a mother, then a friend and a leader, that is why I have built a family of which I am also proud; to serve the community to improve our quality of life.
If I had a power it would be: to see through their eyes their stories and past, to know how I can help assertively and make fairer and clearer decisions.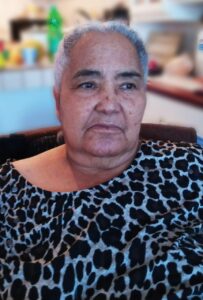 Something that we street vendors have achieved is the Law 6587. Granted by the Legislative Assembly of the Republic of Costa Rica, Article 1 decrees that the Municipalities will grant licenses for street and stationary sellers on public roads, they will not be able to establish prohibited areas in commercial areas, i commercial places, this takes over main streets, churches, municipal building, sleeping in the streets, eating roosters, leaving our children in the care of relatives or friends, we are working so that the government grants Social Security, establish a non-contributory pension for older adult women, we are fighting to get that help. And all vendors throughout the country are protected by this law and the Municipalities are obliged to locate them
I don't consider myself to be super powerful, I only help do justice for those of us who want to work honestly.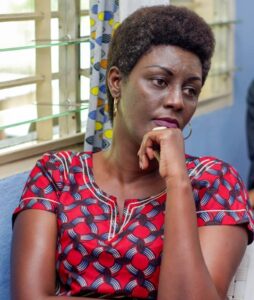 Alice NKUNZIMANA is a single mother of Burundian nationality. She is an active and dynamic person for the promotion, protection and defence of women's rights and more specifically the rights of workers in the informal economy
"My super power is courage, commitment and determination in my work for the defence of human rights. Being a woman leader in defending the rights of street vendors is not easy in Burundi. One encounters many challenges but as one is serving a good cause one must double one's efforts to overcome them."
"I draw my strength from the environment where I grew up. I am a person of integrity and have been involved in community movements since I was young. In addition to being a woman leader of SYVEBU, I have been a member of the Association for the Promotion of the Burundian Girl, an association that defends the rights of girls, for over 22 years. It is an association that conveys good values, the values of UBUNTU, including mutual aid and being at the service of others, to name but a few."
"In addition to my environment, my strength lies in my managerial skills in different sectors: I have extensive experience in the management and implementation of projects related to the economic empowerment of women and youth and coaching/mentoring"
My superpower is working 13 hours a day to provide for myself and still care and believe that we can be part of a better world with equality for all, especially for people of African descent and LGBTQI+.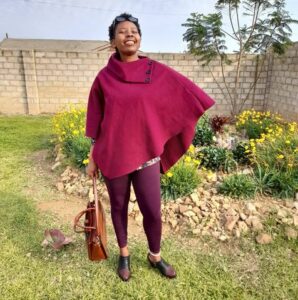 A deep-seated passion for the respect and protection of women and human rights enables me to work wholeheartedly for the betterment and improvement of people's lives despite  all challenges,  hardships and difficulties that I frequently encounter both at individual  leadership level.
Learning how to be calm when disrespected is a superpower  that propels me forward in doing the  work  that I  have  to do towards achieving  set goals.
Over the years  I  have  learnt  that I  cannot  make people value  me. All I can do is show them  who I  am, what I  am capable  of doing,  what I  feel  and  what  I  believe  in. It is up to them  to  realise  and appreciate  my worth. 
The most important  thing  to keep in mind is that: Sometimes even if your worth hits people  in the face , they don't see it. Hence, I draw a lot of strength  and encouragement  from  those who positively appreciate  my efforts  and  contribution and  lessons from those who do not- they challenge  me  to be a better  and seasoned  person as well  as  leader.
 In all that I  do, I  never forget to love myself,  appreciate  myself,  grab opportunities  and strategically  deal with  threats and  challenges.
Sometimes  I  get overwhelmed  by home and work  pressure.  It is no easy to juggle the different  roles of motherhood, trader, community and  organisational leader.    I get exhausted, shed tears and  yet I always  put my boxing gloves back on and keep  fighting.
My superpower: I'm an employed mother, I motivate other women to fight for their rights always, I lead successful negotiations and win different court cases.
If I had a superpower I would instantly destroy the entire military arsenal of the whole world and create mobile batteries of solidarity in support of the rights and protection of ordinary people. This means:
– Food for everyone;
– Everyone should have a place to live;
– Adults to have a job;
– The laughter of happy children can be heard everywhere;
– For pensioners to live at least 90 years.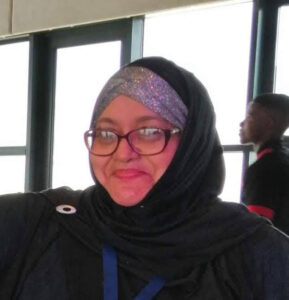 I think it's rather difficult at times to distinguish between one's capabilities and capacity to carry out one's mandate on the one hand, and being perceived as having some type of superpower on the other.
There are indeed occasions when I surprise myself at the extent of my energy levels, given my advanced age and accompanying comorbidities. I am truly astounded, but similarly I'm appreciative of my higher power who alone has blessed me with my "superpower" which indeed is wrapped in generous helpings of passion, commitment, and a special love for my sector.
It is said that some people are born great, some achieve greatness, and some others have greatness thrust upon them! Yet greatness has many definitions. In my humble opinion, my greatness is my superpower, which by extension is my capacity to deliver.
But were I to be given a choice of an added superpower or super ability, it would be a mental ability to influence the perceptions of decision makers within all tiers of government with regard to the true relevance of the informal business sector, so that they would immediately, and without exception implement all our recommendations.