The following photos and article were composed by our Youth Reporter on the Ground Uthman Kaisi of our affiliate MUFIS in Malawi and are part of our campaign to celebrate International Day of Street Vendors 2021.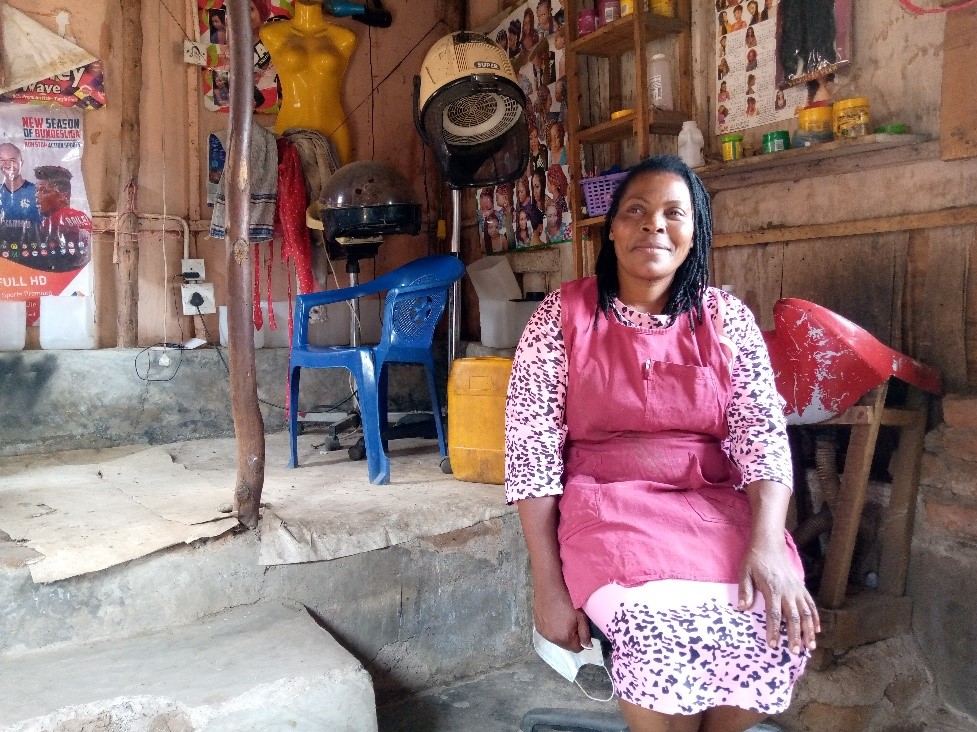 Street vending is prohibited by the authorities in all the cities of Malawi. Every vendor who is operating his or her business besides the streets in every street of the city is supposed to have an eagle eye, knowing that everything can happen at any time. For this reason, it is very hard for a small scale business to grow. The businesses eventually end up going down.
But this is contrary to the experience of Eunice Nankhwema. "I have been doing business here for 12 years now". Eunice is an energetic, courageous and talented lady who was once in the streets of Blantyre during the first years of her business. To avoid being chased in the streets as she worked, she found a place inside Blantyre market and opened a salon and cosmetics shop.
Due to the place she found in the market and the type of business she was doing, it was very hard to attract customers. She experienced this challenge a while, which made her find an alternative for the business. Using the talent she learned in as a teenager from her mother, she started making plastic flowers. "I make wedding flowers, graduation flowers, flowers for welcoming the visitors and wreath", she said.
This alternative made a great change to her work and the business started growing. As of now, she owns three shops of which two of them are for selling flowers and the other one for the salon and cosmetics. Despite not being able to attract customers at first, the other products which also started being sold in the salon began to invite more customers to her shop and admire other services which are also offered at the place.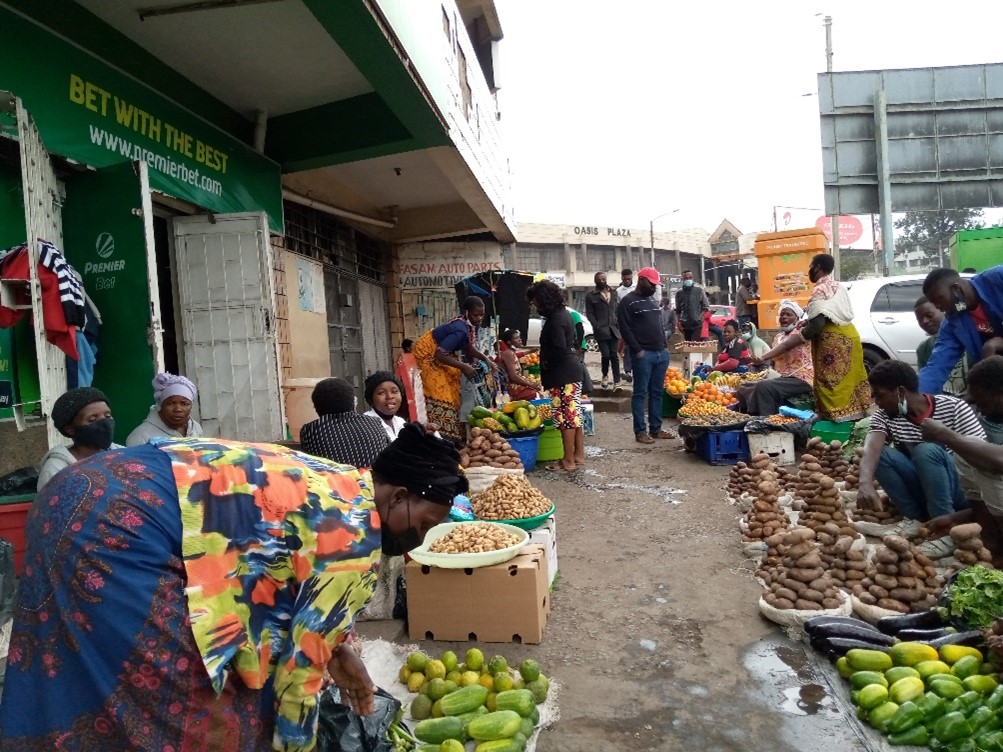 As the world is struggling with the COVID-19 pandemic, this is also the hardest time to Eunice and her business. She said that during this time she can be at the salon for a week without receiving even a single customer.
Despite the harsh situation, she always follows the pandemic measures in her operations. For example, she has hand sanitizer, a bucket for washing hands and she encourages everyone who is entering her business place to wear a face mask. In addition to that, she accepts a limited number of customers to help fight the spread of the virus so they can eventually resume work as normal. "I only allow a maximum of 3 customers in my shop so that we may observe social distance", said Eunice.
She added: "I'm also requesting the government and companies to try as much as possible to employ people because if they employ people we, business people, will also have our chance to make more money on our respective businesses".
In her remarks, Eunice urged her fellow business men and women to stay focused on their business no matter what circumstances. She further encouraged people who discouraged due to the pandemic that they should take this time to push their products so they reach another level.