"Sustaining current struggles to end destruction of informal homes and livelihoods and establish a credible vendors/government negotiation structure in Lagos, Nigeria"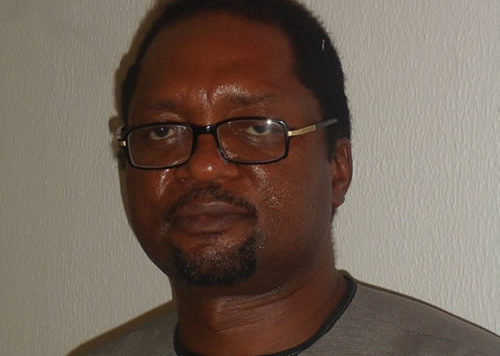 21 October, 2016
The ban of street trading in Lagos will take away the means of livelihood from street vendors in the midst of economic hardship in Nigeria.
Taking into account a high unemployment rate in the country, Lagosians feel the governor should have looked for a way of regulating the activities of the vendors and hawkers, instead of an outright ban.
Comrade Gbenga Komolafe, a General Secretary of Federation of Informal Workers' Organizations of Nigeria (FIWON), new StreetNet affiliate from Nigeria, highlights the challenges for the informal vendors in Nigeria to force the authority to negotiate with street vendors.
"It's been turbulent here with the Lagos State Government continuing with its destruction of homes and livelihoods of the poor in Lagos. We had to stage two demonstrations in the past two weeks. First on October 4, 2016 to protest demolition of informal workplaces in some parts of Lagos and on October 13, 2016 and yet a more massive one on October 17, 2016 to protest the Governor's declaration that would destroy all water front communities in Lagos! The protest continues.
Local governments in Nigeria especially Lagos State are absolutely dysfunctional. The state governments actually control their finances, organize election into local councils and administers local government funds. This had led to gross abuse of the local government as an arm of governance while rendering them useless as an effective organ of local governance. Lagos State Government (LASG) has refused to organize election into local governments for several years while the 'Party Leader' appoints 'Sole Administrators' to manage them.
State government ministries and departments seem to be more relevant to informal workers here: Ministry of Commerce deal with traders, collects taxes from them, Ministry of transport deal with transporters and collect all manner of levies from them, Ministry of Environment deals with waste pickers etc. The local governments also collect certain forms of taxes but offer virtually no services.
The immediate challenge is to fight the current battles to stop further demolitions of homes and livelihoods of informal workers and use the struggle as an opportunity to building lasting structures of engagement with the vendors and use that to force open at least some of the closed space for service delivery and permanent collective negotiations.
We are demanding for the state government to retract its statement that it would destroy all water front communities in Lagos and engage with us on other inclusive options including the necessity for negotiation forums between informal workers and relevant line ministries.
The next challenge for FIWON is to organize a comprehensive advocacy campaign to respond to the terrible injustices being meted out to informal workers and get LASG to review its overt gentrification policies in the name of building a 'mega city' as part of a 'modernization' agenda. Such a campaign will involve meticulous interface with the street traders, an action plan with them, vigorous media campaigns, possible mass actions and of course interface with government officials and institutions with a view to achieve credible negotiation structures with the government institutions".
Information provided by Gbenga Komolafe, FIWON General Secretary
FIWON was inaugurated on June 18, 2010 in Abuja in the course of its 1st National Conference in Abuja with over 34 self – employed workers' organizations in attendance. FIWON's membership is spread across 21 states in Nigeria, encompassing organizations of informal workers across 28 sectors ranging from agriculture and food processing to street and market vending, auto repair, petty manufacturing, carpentry and others.
Type of article

Country

Categories